Leavers' Assembly
Year 2's leavers' assembly was one to remember! The children made us so proud with their confident speaking and beautiful singing. The different classes shared their favourite memories and their hopes and dreams for their future. Our year 2 children blew us away with their singing of 'No place I'd rather be', 'Sing', 'Count on me', 'Happy' and the 'Leavers' song'.
Fab finish - Beach trip
Our final trip in Year 2 was to the beach! Our 3 coaches arrived to take all 90 of us to the beach, we were very excited. When we got to the beach Sycamore class went to meet Mr Lawrence and his team at the Beach Patrol hut. They told us all about the different flags that are used on the beach, how to stay safe and then we all got to sit on their jet ski - it was huge! Hazel and Elder also had their chats in the afternoon.
After our delicious lunch at the Cafe, we took our yummy ice creams down to the beach and then played for the rest of our time. We created sand castles, played football, danced in the sea and had a wonderful time with our friends and teachers.

Summer term 2
Our final term at Burrsville has been very busy! We have been recycling, researching pollution and learning about David Attenborough and his love of animals. During our learning about animals we have identified habitats for different animals and what makes a good habitat for that animal.
Alongside all our learning we have made time for our sports day! We had a brilliant day with our parents and classmates cheering us on.
Summer term:
Land Ahoy!
Ahoy there mateys! This term our topic is Land Ahoy.
We will be learning about map reading and compass skills in geography and forest schools, the famous sailor Captain Cook in history, and the different habitats under the sea and on land in science.
We introduced our summer topic with a 'learn how to be a pirate' day. We tried pirate food, sang sea shanties, and created underwater creatures to decorate our classrooms. We also all dressed up as pirates!
In Maths we have been using our problem solving skills to measure, add, and subtract. We have learnt about fractions and can make and read 1/2, 1/4, 1/3, and 2/4 of amounts. We have also been using our place value skills to add and subtract in tens. We have been using our computing skills to make tally and bar graphs too.
We have been making different shapes with our bodies in P.E, and are looking forward to practicing for sports day! We will be learning ball skills, skipping, and balancing skills to help us.
In science so far we have been identifying different animals and what their habitats are and why. We can explain what a habitat is and list what features they need.
Spring term
Scented Garden and Mini beasts
Our Spring topic was The Scented Garden and mini beasts. This term we learnt about about plants, growth, and animals. Through our topic we used two books as a focus; The Bad Tempered Ladybird and Hansel and Gretel. These books supported our writing. We were able to created character descriptions, recounts, letter, instructions and many more.
We have enjoyed leaning to tell the time and identifying 3D shapes in the environment. We went on a 3D shape hunt around the school and found spheres, cuboids, cubes and pyramids everywhere!
We had great fun hunting for mini beasts in the forest and researching facts about insects using the iPads. We then wrote fact files about our favourite insect!
Sparkling start
Our sparkling start was an artist day. We went into the forest and picked resources to help recreate a piece of work from Andy Goldsworthy. In addition to this, we also had lots of flower and mini beasts inspired art. We used clay to create mini beasts and then painted them.
Towers, Turrets and Tunnels
This term our topic is Towers, Turrets and Tunnels. We are learning to write character descriptions, narratives and non fiction pages about Castles. We are using the text George and the Dragon in out shared reading sessions and basing our English around this also.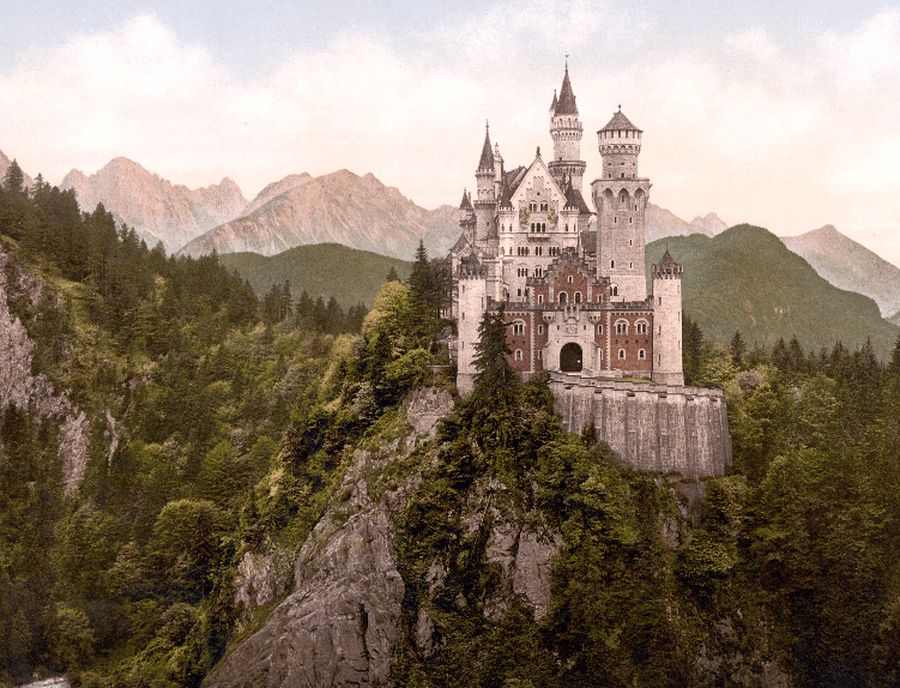 Sparkling Start
To introduce our topic we had a sparkling start. For this we had a 'knights day'. During the day we made swords, crowns, shields, helmets and learnt about some of the castle features.
Year 2 Open Morning - Maths
This half term we had a Maths focus for our open morning. We had great fun showing and teaching our parents how to use Numicon and Dienes to create numbers. This term we are learning about place value, addition and subtraction.
Curriculum Map
Please find below our curriculum map, so you can see what we are up to through the year.