Happy New Year - 2022
We would like to wish all our staff, pupils and their families a very Happy New Year, and look forward to seeing you all on Wednesday 5th January at 8.40 am
Welcome Back Information - 31st August 2021
Parents and carers will have received a welcome back letter today from Miss Siggery. Just incase you have missed it please click here to view it.
Our Year 2 Leavers Assembly!

The children have worked really hard learning songs, writing memories and practicing their words. We really hope you enjoy!

Year 2 we are so proud of you and wish you all lots of luck for the future.

Thank you for your continued support.

Mrs Greene and Mrs OReilly :)

https://youtu.be/310dDiWHuWs
Sports Day 2021
Here are a few photographs taken during our Sports Day this year.
Thank you to everyone who gave donations to Shelter. As we have been unable to invite parents/carers etc into school for our Christmas performances, we have recorded it for you all to see. So please click the link below to view our Christmas Spectacular.
Welcome
Burrsville Infant School was established in 1967. The school converted to an academy with the REAch2 Essex Trust in December 2013. Burrsville Academy is situated on the Birds Estate in Great Clacton and welcomes children from around the coastal village of Great Clacton.
We operate a two form entry which means each September we welcome 60 children into our Early Years classes, Maple and Rowan. In 2016, the local Authority asked our school to extend our EYFS by another 30 places and we admitted 90 children into our EYFS.
Each July we send our year 2 children to Great Clacton Junior School. The Junior School is on our site but is managed independently. Miss Siggery joined our team as our deputy in September 2013 and became Head of School in 2014. In September 2018, Miss Siggery became Headteacher at Burrsville.
The school is very proud of the facilities and success enjoyed over the past few years.
If, as a parent of a pupil attending this school, you require a paper copy of the information on this website, we are happy to provide this free of charge.
Take a look at our 7 before 7 Video
We want to share with you a video that has been produced as part of the promotion of 11 before 11. Whilst the video may only show what is happening in a handful of our schools, we have seen evidence of the true commitment of our staff across all schools during the pandemic. The video can be accessed via this link https://vimeo.com/437907010/b5407f8e94
3PR
On Tuesday 10th March we will be launching our new 3PR Parking Scheme.
We have had a special assembly where we met 3PR. Please check your child's book bag for the letters and information book which were sent home on Tuesday 3rd March.
Please help us to make the roads around our school safer by parking a little further away and walking into school.
Click here to share an internet safety story with your child.
For information on how to keep your children safe online and advice on how to set up devices safely, take a look at the information below.
Parent Portal
Our school has moved across to Arbor to use its Parent Portal so that you can check your child's details, make amendments, give permission for trips and other parental consents.
Arbor has set up an account for you. To finish creating your account, you just need to set a password. You can do this by going to login.arbor.sc, clicking on "Forgotton Password?" and following the instructions on screen.
Your username will be the email address you have registered with the school.
Once you have reset your password please go to your mobile phones App Store and download the Arbor App.
If you are having trouble when using your mobile phone please try using a laptop or desktop instead. Thank you.
Please click here to see the activities available from ACL Learning
6th - 14th January 2022
Keeping children safe online can be difficult and technology is changing all the time. Please take a look at the useful information below.
Please follow these links for added support.
For parents with older children this may also be helpful.
Please read up to date information on Covid19
Click here to view our Ofsted Report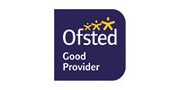 Ofsted Parent View gives you the chance to tell Ofsted what you think of your child's school
Click here and follow the instructions to register.
Latest School Calendar Events
Dinner Menu - Week 2

17

Jan

2022

12:00 pm - 21 jan, 1:00 pm
Dinner Menu - Week 1

24

Jan

2022

12:00 pm - 28 jan, 1:00 pm
Dinner Menu - Week 2

31

Jan

2022

12:00 pm - 04 feb, 1:00 pm
Dinner Menu - Week 1

07

Feb

2022

12:00 pm - 11 feb, 1:00 pm
Safer Internet Day

08

Feb

2022