Covid-19 and School Closure Information
Please click on the links below to find out more information.
Welcome
Burrsville Infant School was established in 1967. The school converted to an academy with the REAch2 Essex Trust in December 2013. Burrsville Academy is situated on the Birds Estate in Great Clacton and welcomes children from around the coastal village of Great Clacton.
We operate a two form entry which means each September we welcome 60 children into our Early Years classes, Maple and Rowan. In 2016, the local Authority asked our school to extend our EYFS by another 30 places and we admitted 90 children into our EYFS.
Each July we send our year 2 children to Great Clacton Junior School. The Junior School is on our site but is managed independently. Miss Siggery joined our team as our deputy in September 2013 and became Head of School in 2014. In September 2018, Miss Siggery became Headteacher at Burrsville.
The school is very proud of the facilities and success enjoyed over the past few years.
If, as a parent of a pupil attending this school, you require a paper copy of the information on this website, we are happy to provide this free of charge.
3PR
On Tuesday 10th March we will be launching our new 3PR Parking Scheme.
We have had a special assembly where we met 3PR. Please check your child's book bag for the letters and information book which were sent home on Tuesday 3rd March.
Please help us to make the roads around our school safer by parking a little further away and walking into school.
Click here to share an internet safety story with your child.
For information on how to keep your children safe online and advice on how to set up devices safely, take a look at the information below.
Year 2 Parents!
Please go to https://www.essex.gov.uk/apply-for-a-junior-school-place by 15th January to apply for your child's year 3 place at Great Clacton Junior School.
Click here to view our Ofsted Report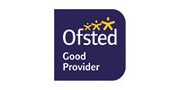 Latest School Calendar Events
Coffee Morning

30

Mar

2020

9:00 am - 10:00 am

Please join Maria Wright, our Family Wellbeing Practitioner. It is a lovely opportunity to meet her and other parents to have a chat, a cuppa and of course a biscuit or two! If you have something more private to discuss, there will always be an opportunity to do this and book more time if needed in the future. Please sign in at reception
Understanding Children Course

30

Mar

2020

9:30 am - 11:30 am @ Cherry Classroom

This course is suitable for parents of pre-school and primary aged children. - To book your place please speak to the school office. Parents/carers will learn a wide range of skills, techniques and positive practices to raise their child's self-esteem and confidence. Covering topics such as anger management, discipline techniques, getting your children to listen.... Come along and find out more!
Year 1 Triip to the Zoo - POSTPONED

30

Mar

2020

9:30 am - 2:30 pm

Please see the letter from Miss Siggery regarding the provisions we have put in place with regard to this school trip.
Maple Class Assembly - CANCELLED

01

Apr

2020

9:00 am - 9:30 am
School Closes for Easter Holidays

03

Apr

2020

8:40 am - 1:30 pm

Please note school closes at 1.30 pm today.